POINTMED            

FORCE READINESS CLINIC


Steve Conley is a retired Army Physician Assistant. He attended the Army Physician Assistant program and graduated with a Masters of Physician Assistant Studies, with a  focus in Family Medicine from the University of Nebraska in 1996. 

His units of assignment include Munson Army Community Hospital in Fort Leavenworth, Kansas, The 25th Infantry Division at Schofield Barracks Hawaii, and WOMACK Army Medical Center. He deployed in support of the 82nd Airborne Division to Afghanistan in 2003. He completed his career at Dobbins ARB with the 4th CST, Weapons of Mass Destruction Team in 2009.

Since he retired from Active Duty he has worked at the Lawrence Joel Army Health Clinic and the Rome Veterans Hospital Outreach clinic. Steve is now partnering with Dr. Lance Walker who has worked ten years as an occupational health and primary care physician. Steve recognized the need for this service with the closure of the local military medical facilities.

Dr. Walker completed undergraduate training in Biology at William Jewell College in Liberty, Missouri. He received a Doctorate Degree in Osteopathic Medicine. His residency was completed in Family Medicine at Floyd Medical Center in Rome, Georgia, where he served as Chief Resident.

Dr. Walker relocated to the Atlanta area to be closer to family in 2006. He is board certified in Family and Osteopathic Medicine. He is an Aviation Medical Examiner, a Certified Independent Medical Examiner and a Certified Medical Review Officer.

His practice interests include wellness and occupational medicine. His treatment philosphy is to emphasize disease prevention through early intervention and lifestyle modification before utilization of pharmacologic solutions.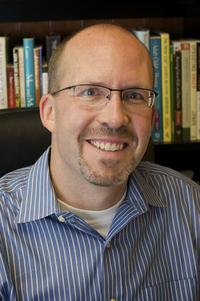 ​Tanya graduated from Emory University School of Medicine Physician Assistant Program in 2009 with a Master of Science Degree. Tanya joined PointMed in May of 2011 and primarily perfoms history and physical exams for patients applying for disability. She enjoys cooking, gardening, hiking, spending time with her family. She is married and has one child.